Meet Dr. David Butters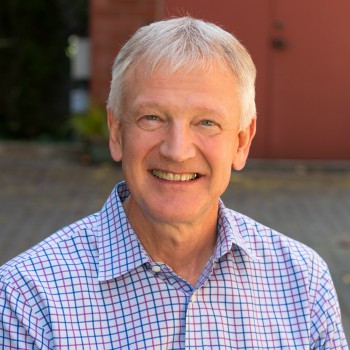 Dr. Butters is a 1973 graduate of Palmer College of Chiropractic in Davenport, IA. He is the founder and owner of Rainier Valley Chiropractic, P.S., which he established in 1977. His 40 plus years of active chiropractic practice have involved all aspects of Chiropractic care, including auto accident, on the job injury, as well as general acute, corrective and preventative maintenance care for adults and children.
Professional Memberships and Associations
Dr. Butters is a member of the Washington State Chiropractic Association (WSCA) and currently serves as the WSCA Political and Governmental Relations Director. He also serves as chairman of the Washington State Chiropractic Trust; Washington State's chiropractic political action committee. He is a member and Fellow of the International Chiropractor's Association.
Dr. Butters served by governor appointment for 11 years between the former Washington State Chiropractic Disciplinary Board and the now Chiropractic Quality Assurance Commission, serving terms as the chairperson of both the board and commission. He served for more than 15 years on the Board of Directors of the Brain Injury Alliance of Washington and for 11 years on the Board of Regents of Life Chiropractic College West in Hayward, California.
On a personal note…
Dr. Butters and his wife, Judy (office manager at Rainier Valley Chiropractic) have been married for 43 years and have four grown daughters: Keely, Natasha,Tiffany and Tess. They have two grandchildren, Zoey and Zander. In their free time they enjoy hiking, fishing, weekend outings, short trips to explore new places, and spending time with their kids and grandkids.
After 40 plus years of practice here at our South Seattle chiropractic office; Dr. Butters' enthusiasm and excitement for what he does continues to grow. This enthusiasm and excitement encouraged two of his four daughters to pursue careers in chiropractic. Dr. Natasha Butters joined her father's practice in 2010. His daughter Dr. Tiffany Green practices in Snoqualmie, WA with her husband Dr. Jason Green.

Dr. David Butters | (206) 723-2820