Meet Dr. Mitch Gottschalk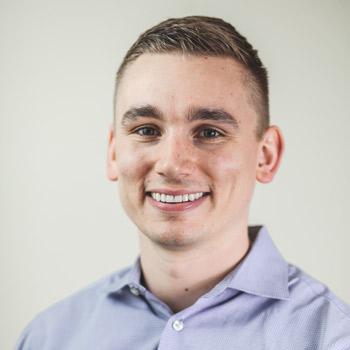 Dr. Mitch Gottschalk is the newest addition to Rainier Valley Chiropractic after spending his first 3 years practicing in downtown Bellevue WA. He received his bachelor's degree from University of Idaho then proceeded to get his doctorate of chiropractic degree from Life Chiropractic College West in 2015. His practice consisted of taking care of the employees of the numerous tech companies in the area (Microsoft, Amazon, and Expedia) but also specializes in rehabilitation/case management of injuries sustained from motor vehicle accidents and on the job injuries. Dr. Gottschalk has grown up around chiropractic his whole life and is excited to serve the community of Rainier Valley.
On a personal note Dr.Gottschalk and his wife Hawley have been married for 5 years and are expecting their first baby boy Malcolm. In his spare time he is an avid outdoors man enjoying backpacking, camping, hunting and fishing with the company of his wife and French bulldog Gary.

Dr. Mitch Gottschalk | (206) 723-2820