Meet Dr. Reald Markokaj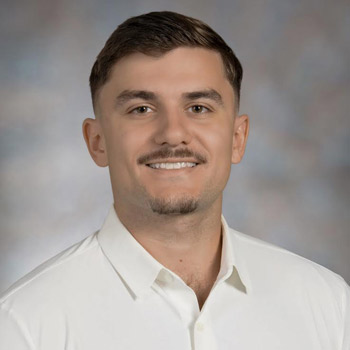 Dr. Reald Markokaj is skilled chiropractor who is dedicated to providing exceptional care and promoting natural health.
Immigrating to the United States with his family from Albania at a young age, he has overcome adversity to become the first in his family to attend college. Graduating from the University of Washington with a Bachelor's degree in biology, Dr. Markokaj further honed his expertise at Life Chiropractic College West, where he graduated with the prestigious Summa Cum Laude distinction.
During his college years, Dr. Markokaj's fascination with natural health and the intricate workings of the human body led him to pursue a career in chiropractic. With a deep understanding of the body's innate ability to heal itself, he is committed to helping patients achieve optimal wellness through non-invasive and drug-free treatments.
His Passion for Chiropractic
Specializing in chronic musculoskeletal conditions and nutrition, Dr. Markokaj utilizes a holistic approach to address the root causes of ailments. He is passionate about guiding his patients on a journey towards wellness by integrating chiropractic care, lifestyle modifications, and natural health principles into their lives.
On a Personal Note
When he's not in the office, Dr. Markokaj loves being out in nature. He spends his free time exploring the beautiful landscapes of Washington through hiking and camping. You can find him frequenting neighborhood coffee shops, training at the gym, and spending quality time with his two younger brothers.
Dr. Reald Markokaj's unwavering commitment to his patients, extensive knowledge, and passion for natural healing make him a trusted and compassionate chiropractor.

Dr. Reald Markokaj | (206) 723-2820